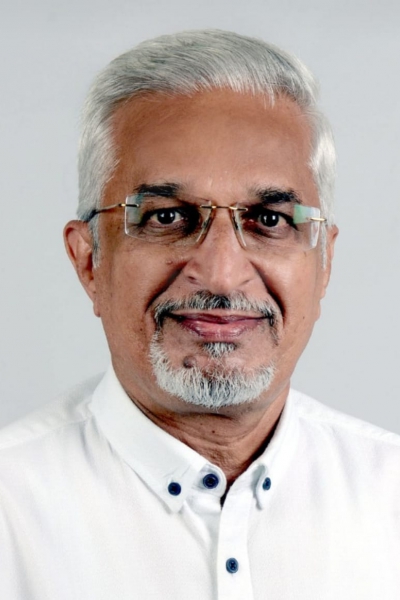 Mr.Virendra Pandya
Buying Life Insurance is one of the most important financial decisions, but believe it or not, only 10 per cent of Indians are insured. But why is it so important?


The following benefits explain why Life Insurance should be an integral part of your overall financial plan.
Risk Cover and financial security in your absence – This is the most important advantage as one can ensure financial well-being for near & dear ones in your absence.

Protection plus savings over a long term – Since traditional policies are viewed both by the distributors as well as the customers as a long term commitment; these policies help the policyholders meet the dual need of protection and long term wealth creation efficiently.

Planning for life stage needs – Life Insurance policies can also help build long term investment and help you meet your life goals, like child education, their marriage or retirement.

Protection against rising health expenses – Life Insurers through riders or stand alone health insurance plans offer the benefits of protection against critical diseases and hospitalization expenses

Tax Benefits – Insurance plans provide attractive tax-benefits for both at the time of entry and exit under most of the plans

Inculcate savings habit – Being a long-term contract, regular savings is promoted by way of premium payments

Safe and regulated – Insurance is a highly regulated sector and IRDA, the regulatory body, through various rules and regulations ensures that the safety of the policyholder's money is the primary responsibility of all stakeholders.
How much is needed?

The most important question that comes to mind while planning for insurance is 'How much of insurance is adequate?' Factors such as the family size, dependents, outstanding liabilities, disposable assets, mortgages/loans, lifestyle, income sources, investment needs and many other factors impact your insurance requirement. The idea is that the insurance cover should be to such an extent that in case of one's demise, his / her dependents are able to maintain the same lifestyle as they used to have before the unfortunate event occurred while meeting all financial goals.
Mr. Virendra Pandya, a life insurance consultant with an experience of more than 18 years is the person who will assist you to calculate your need of insurance with requirements. Mr. Virendra Pandya is MDRT Agent - Million Dollar Round Table, a Highest International Recognition in Insurance Domain presently handling + 2500 policies of 650+ policyholders and + 35 Crores Sum Assured.
Achievements of Mr. Virendra Pandya:-
MDRT 2013 / MDRT 2022(Million Dollar Round Table)

Data Comp Best Performance in 2013, 2014, 2015

No. 1 in Branch Office on the basis of Policies from 2013 to 2017 (Consecutive 5 years)

Shatakveer Trophy Winner from 2011 to 2022 - 9 Years.

Half Shatakveer Trophy Winner from 2008 to 2022 - 10 Years.

Divisional Manager Club Membership from LIC

Health Advisor in Care Health Insurance.
No. 1 in Branch Office on the basis of Policies from 2013 to 2017 for the Last 5 years
Year Policies
2011-2012 332
2012-2013 552
2013-2014 468
2014-2015 226
2015-2016 178
2016-2017 200
2018-2019 125
2019-2020 100
2020-2021 75
2021-2022 100